Ric Birkett
Principal Lawyer
+61 3 8600 6005
rbirkett@aitken.com.au
Ric Birkett
Areas of Law: Aged Care, Business Law, Not-For-Profit, Property Law
Qualifications: Bachelor of Laws I Bachelor of Economics

Ric Birkett began his legal career in his home town of Shepparton before moving to Melbourne 20 years ago. He has deep experience in Aged Care & Retirement Living - for which he is rated as a recommended lawyer by Doyles Guide - but has clients in many and diverse industries outside of health, including family business, large commercial clients and not-for-profits.
Ric's clients benefit from his commercial insight and his ability to analyse options and build strategies. His advice is clear and constructive, taking into account each client's unique requirements and desired outcomes.
He advises on the full range of corporate and business transactions from large scale business sales, acquisitions and mergers to day to day client needs such as terms of trade and procurement contracting.
He also provides governance regulatory and compliance advice to clients (including corporations, incorporated associations and cooperatives) including those working within government funding structures and other regulatory regimes.
His work in the Aged Care sector is broad-based from advice on mergers and acquisitions to compliance and residential agreements and also includes advising suppliers to the Aged Care and Retirement Living industry.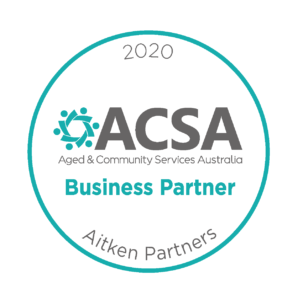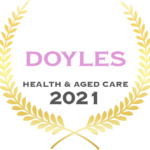 Experience
Advising a large professional services association on several parts of its operation, including the consolidation of its subsidiaries. This included structuring, operations, tax, contractual, property and sponsorship advice.
Advising many clients in the aged care and retirement living industry on many matters, including:

Mergers and acquisitions of aged care.
Management, contractor, service and supply agreements.
Compliance obligations with State and Commonwealth government regulations and requirements.
Client agreements.
Construction and development of aged care facilities and retirement villages.

Advising on the significant buy-out of a large Australian retail business by its associated publicly listed overseas partner.
Resolving a significant shareholder dispute via a share buyout.
Advising on multiple retail lease disputes involving a large shopping centre owner.
Acting for an Australian-based software company in respect of its domestic and overseas operations (including UK, Singapore, China and New Zealand) including structuring, IP protection, distributorship and joint venture arrangements.
Buying and selling business and business interests.
Company structuring, shareholder agreements and joint venture agreements.
Advising not-for-profit business on their operations.
Aged care and retirement living compliance and operations.